Tommy Sinshack is a Musical Theatre Sound Designer and Audio Engineer based out of Las Vegas, Nevada. Tommy is currently an Audio Technician for Cirque Du Soleil's Resident Show Division in Las Vegas, working on Cirque's newest production on the strip: Mad Apple!
Resume
Sound Design
The Wiz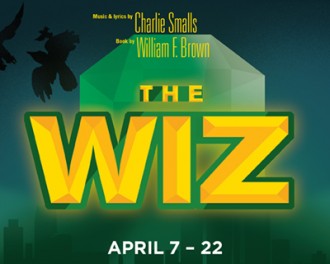 Motown meets the yellow brick road in this Tony Award-winning musical that needs no introduction! Production running April 7-22 in Western Michigan University's D. Terry Williams Theatre.
Showboat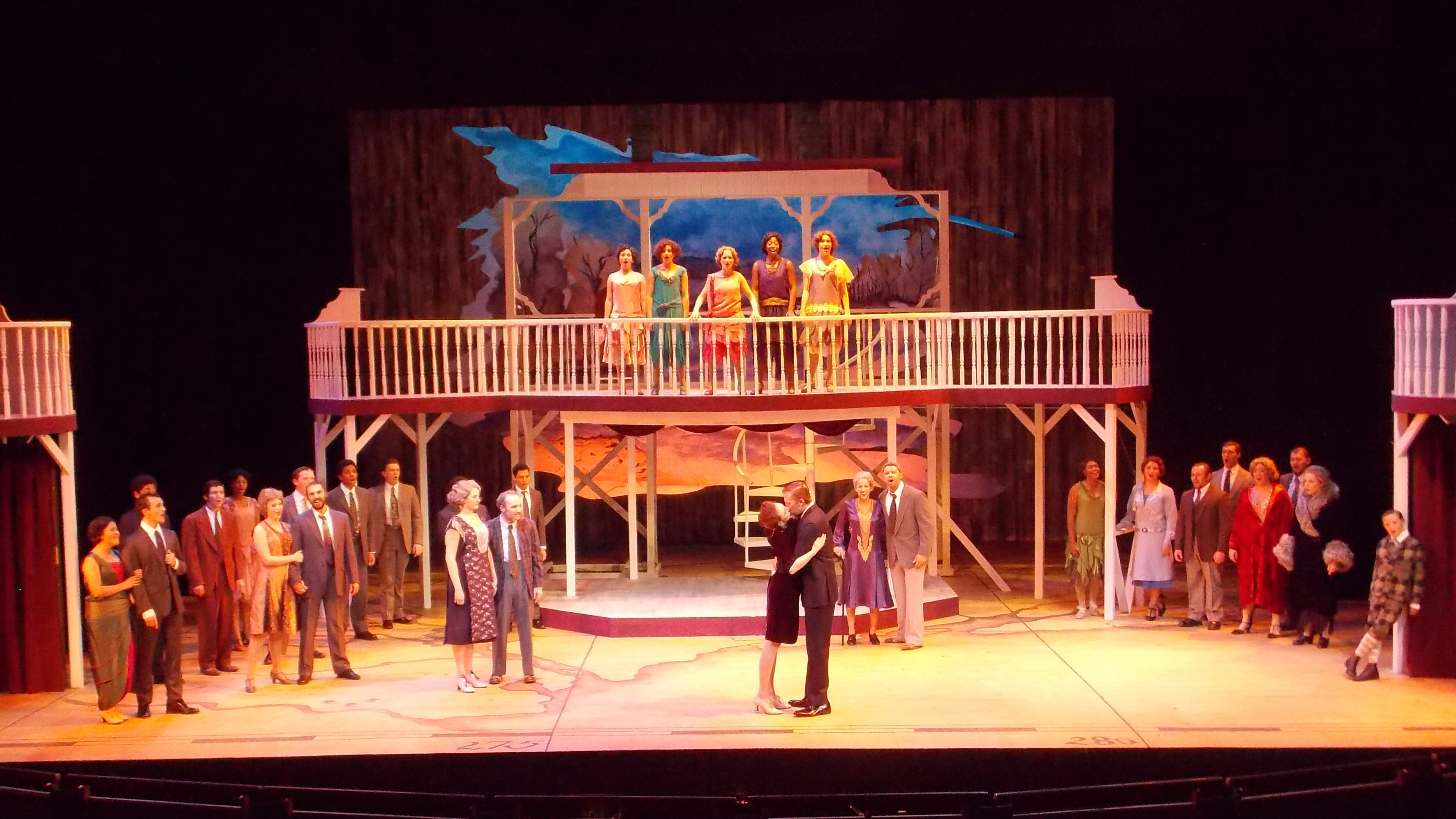 The University Theatre and the WMU School of Music collaborate to bring you this ground-breaking musical based on the best-selling novel of the same name by Kalamazoo native, Edna Ferber. Photo Credit: Dave Nofsinger.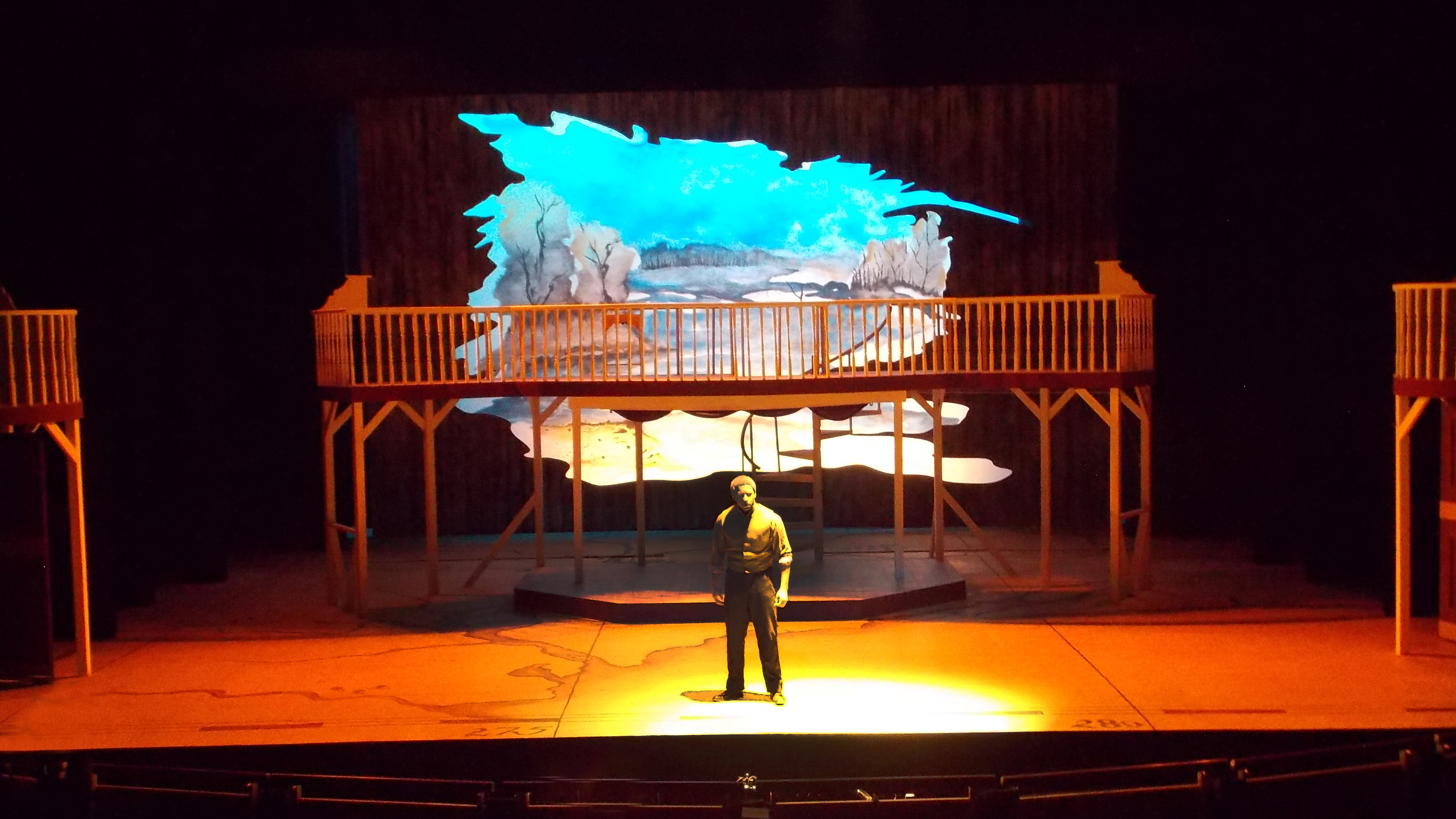 Photo Credit: Dave Nofsinger.
The Merchant of Venice
Tommy Sinshack served as both the Sound Designer and Audio Engineer of Shakespeare in Detroit's production of The Merchant of Venice at New Center Park in Detroit, July 2016.
Big Love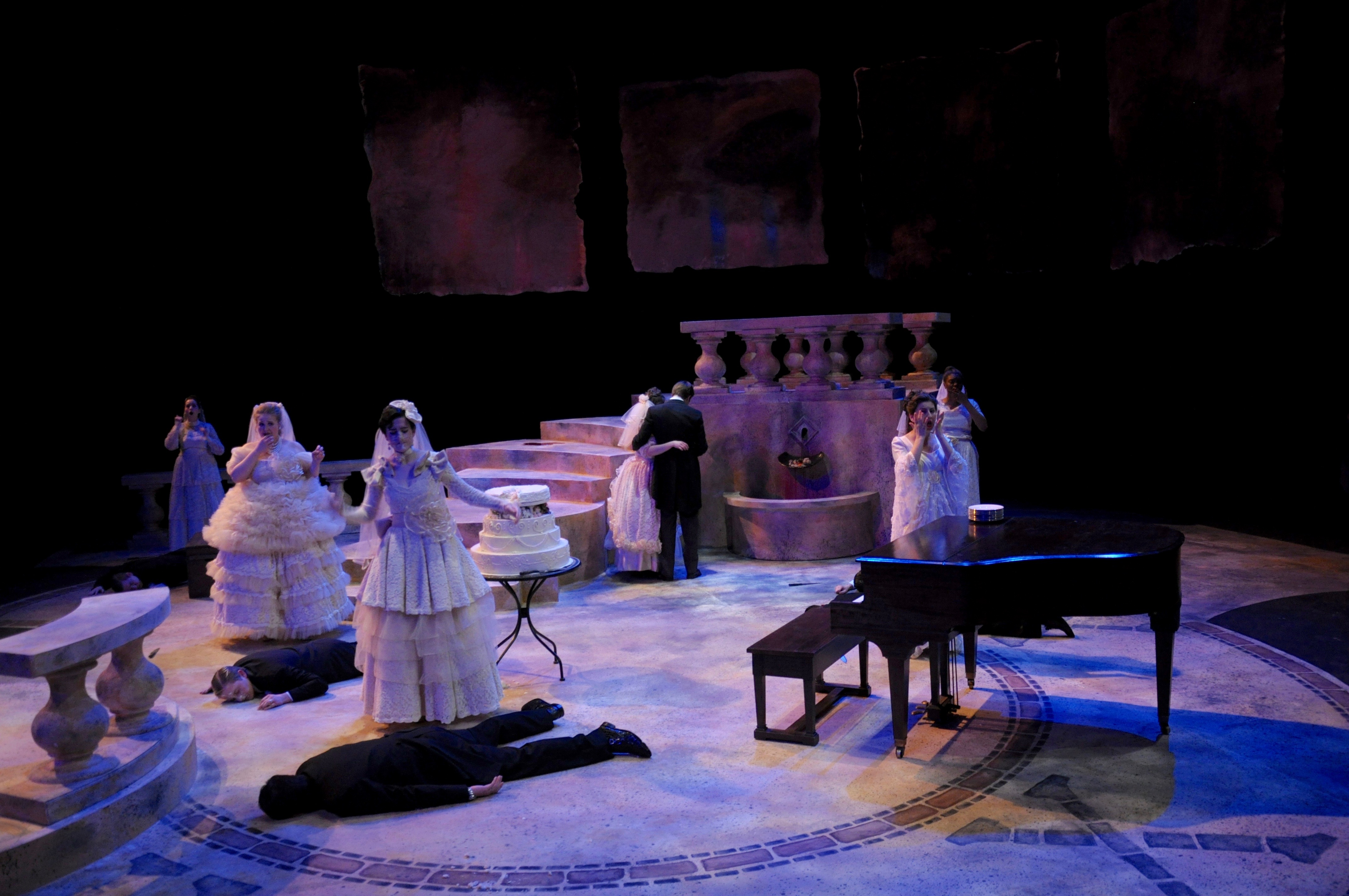 "BIG LOVE is a luxurious, wild romp about 50 sisters who escape their home on their wedding night in order to be free of their old country, where marriage is contracted and love is unheard of. As the wedding party searches for answers to the possibilities and impossibilities of love – the journey leaves audiences laughing out loud only to have their hearts broken." Photo: Bryson Kiser.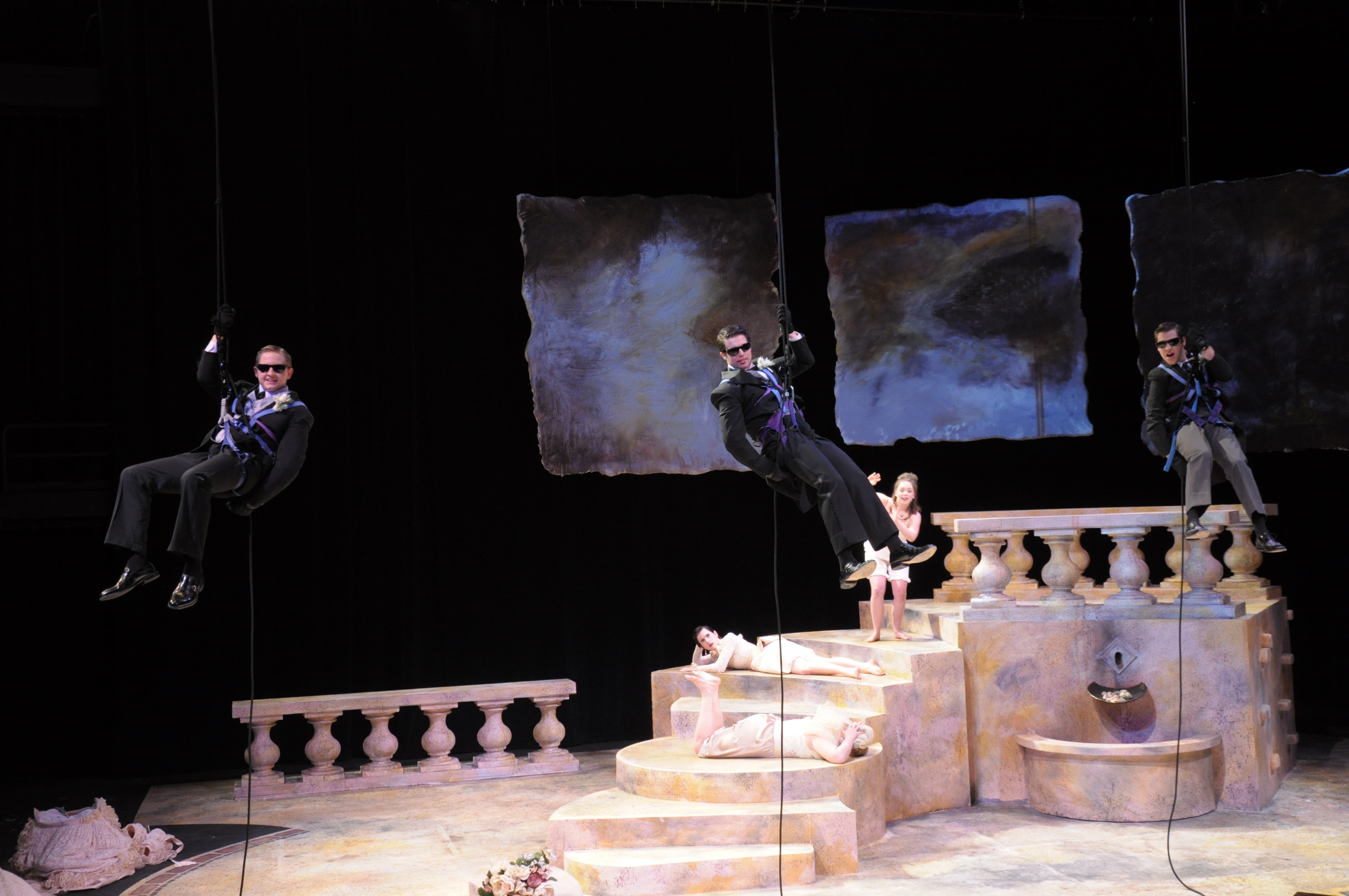 During the performance, three men enter the stage by rapelling in from above. While this is going on, an actress is giving a speech and loud music plays in the background. Panning is used in this sample to demonstrate the use of different speaker systems, with the right being above the stage and the left being behind and above the set. Photo: Bryson Kiser.
A Behanding in Spokane
The hapless, volatile Carmichael has searched tirelessly for his missing hand, severed years before by a band of ruffians. His search culminates in an encounter with a small-time con couple who hope to profit from his desperate pursuit.
The director for this production appreciated the connection between the piece and the song "S.O.B." by Nathaniel Rateliff & The Night Sweats, in particular the main character's "addiction" to getting back his missing hand by any means necessary. The piece is featured as the opening song and parts of it are used for two scene changes. An example of one of those scene changes is provided below.
Classwork
A compilation of creepy sound effects used for a short scene in class.
Audio Engineering
Samples of my work as an audio engineer.
Grease
Mixing musicals has its own challanges - and those challanges are certainly more pronounced when these shows are performed at sea. I spent 6 months onboard the Independence of the Seas, and fulfilled the challange presented when I came onboard of learning and mixing an intense hour and a half hour version of 'Grease' in 14 days. Sustaining a show at sea has presented many challanges and has made me more proficient in troubleshooting, repairing, and maintaining such a complex show.
Advanced 2 Recording Project - Live to 2 Track
A Live-to-2-track recording of an arrangement of "Edge of Glory". Arrangement by Nich Mueller for the WMU Musical Theatre Showcase, 2015; vocalists Chase Gray, Audrey Leigh Johnston, Matthew Kurzniec, Emily McKay, Lindsay Powers, and Payton Reilly. Guitar performed by Ian Everitt, bass performed by Evan Applegate, and drums performed by Julian Faraon.
Multitrack Recording Project
Cover of the song "My Eyes" from Dr. Horrible's Sing-a-long Blog, created for an undergraduate course at Western Michigan University. Male vocals, Violin, synth/MIDI, and Piano by Tommy Sinshack. Female vocals by Vanessa Spring-Frank, bass performed by James Wilson, and drums performed by Nick Pyzik. Recorded in Western Sound Studio's Khorman studio.
Live recordings of Eisenhower Choirs
Samples of various recordings of Eisenhower High School choirs made during live performances in the Eisenhower High School Performing Arts Center.